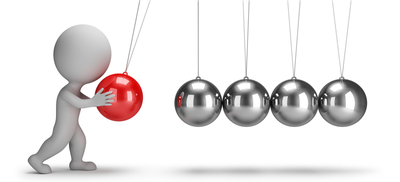 A nation-wide cry for justice
When the Black Lives Matter movement took center stage in the U.S. this spring, mainstream America began to waken to a problem that it had brushed under the rug for generations—that African-Americans, as well as Asian-Americans, Jews, Latinos, LGBTQ, Native Americans, and recent immigrants from every country, are targets of discrimination—some of it subtle, some violent in the extreme.
While protests were held across the country, people began to speak out about what they've experienced. Local voices personalized the racism and prejudice that exist in even seemingly idyllic communities like Duxbury. Their pain—and the pain of millions across America—was brought home in a way it never had before.
Like so many Americans, members of Duxbury Rotary were deeply moved by what they heard. They felt their club, as a part of an international organization dedicated serving all of mankind, should not only take a stand, but should do everything in its power to address this issue. They decided to publish a public manifesto of their resolve and work with like-minded individuals and organizations to end racism and all forms of prejudice in this community.
Our declaration, published in The Duxbury Clipper, and signed by every member of Duxbury Rotary:
What kind of town do you want to live in?
Imagine a community where everyone is accepted. Where no family is discouraged from buying a home because of their ethnicity. Where no one reports strangers to the police because of the color of their skin. Where swastikas aren't painted in school bathrooms. Where LGBTQ kids aren't harassed by their peers. Where women are never sexually intimidated by men. Imagine how nice it would be to live in such a safe, kind and welcoming place.
Does this sound like Duxbury?
You might (or might not) be surprised to learn that all of these unacceptable acts have happened in our beautiful little town.
At the Duxbury Rotary Club, we think it's time to end prejudice here. To be the safe, kind and welcoming place we believe we are—for all.
As a part of a global organization dedicated to serving people—all people—we at Rotary would like to see our town become a prejudice-free community, and are prepared to work with town leaders, civic and religious groups, and concerned citizens to make this happen. To that end, our first step will be to organize discussions where we listen to each other, build trust, and find collaborative solutions we can all support.
How we've evolved
With that declaration a movement initially called "Prejudice Free Duxbury" was founded. Working in partnership with other local organizations such as the Interfaith Council, the Library and the Senior Center, we hosted a series of educational meetings, book reads and workshops on the subject of racism and prejudice. These events attracted widespread attention and support from hundreds of concerned residents, including Town officials & administrators, and leaders of local business and non-profit organizations.
Speaking with friends, neighbors and colleagues of color, we heard over and over again, "Changing hearts and minds is a marathon, not a sprint." To assure we built support and energy for the long haul, we knew we needed to have a well thought our plan of action. We spent the fall of 2020 polling the community, investigating systemic issues and exploring opportunities for partnerships. That research informed the a strategic plan we will follow for the foreseeable future. This plan includes four key strategies:
Keep diversity, equity & inclusion in the public eye through regular articles and posts in print, digital and digital media.
Build and update a robust online Resource Center where people can self-educate on related issues.
Engage people in our cause through periodic educational events and workshops.
In partnership with town departments and local organizations, develop programs that promote diversity, equity and inclusion, and work to mitigate the effects of bias.
Over the course of the year, we came to realize that the best way to combat prejudice is to promote diversity. The more we experience different ways of thinking, different cultures, different backgrounds and experiences, the more we will appreciate them, and the faster we will shed our negative biases.
Building a more diverse, equitable and inclusive community is now our primary mission. With that in mind, we decided that Prejudice Free Duxbury focused too much on the negative. We brainstormed new names, asked our supporters to vote on their favorite, and agreed that
Duxbury for All
best represented the mission and spirit of our work.